1720 Springdale Road Cherry Hill, NJ 

Shining Lights Early Childhood Center ® 1721 Springdale Road, Cherry Hill, NJ 08003

Welcome to Shining Lights Early Childhood Center

For more information please:

We are a preschool/kindergarten and daycare in Cherry Hill, NJ. As you visit our web site,  you will get a glimpse into Shining Lights. The facilities, the curriculum, and the teachers are all a part of who we are and what we do. What you may not be able to picture is the level of commitment and quality of care that we give to each child in our center. We believe that children are created by God, in His image. To be able to care for these children is a responsibility that we do not take lightly. We will do our best to ensure that your child, along with each child in our center, is able to learn, grow and be cared for in a safe, secure, loving environment.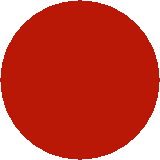 FULL-DAY KINDERGARTEN!

To learn more about our full day kindergarten program come to an informational meeting on Tuesday, April 1st in room 108

Call (856) 424-4915 for more information.