1720 Springdale Road Cherry Hill, NJ 

Shining Lights Early Childhood Center ® 1720 Springdale Road, Cherry Hill, NJ 08003

Welcome to Shining Lights Early Childhood Center

For more information please:

We are a preschool/kindergarten and daycare in Cherry Hill, NJ. As you visit our web site,  you will get a glimpse into Shining Lights. The facilities, the curriculum, and the teachers are all a part of who we are and what we do. What you may not be able to picture is the level of commitment and quality of care that we give to each child in our center. We believe that children are created by God, in His image. To be able to care for these children is a responsibility that we do not take lightly. We will do our best to ensure that your child, along with each child in our center, is able to learn, grow and be cared for in a safe, secure, loving environment.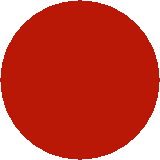 Enrolling Now For Full-Day Kindergarten! ​

Shining Lights offers a full-day kindergarten program. The day runs from 8:30-3:00. Extended daycare is available before and after kindergarten if needed.  

A smaller class size along with extended hours of learning optimizes your child's kindergarten experience. We've all heard the expression, "everything I learned, I learned in kindergarten," but today's public school kindergartners are being short changed. With a short day and a rushed schedule they are not getting the academic foundation they need. 

Find out more at 

(856) 424-4915 

Surviving Parenthood

Shining Lights will host a parenting seminar on Tuesday, February 23rd from 6:30 to 8:30pm and on Saturday, February 27th from 9:30 to 11:30am. The seminar will focus on key areas parents are most concerned about for their preschool children including potty-training, nutrition, baby basics, and kindergarten readiness. Presentations will be made by our staff and director. Childcare will be provided!  Call us for more information

OPEN ENROLLMENT

Monday, February 8th!

Enrollment begins for new students.